I got a call from my local lender about a great new 100% financing for 1st time home buyers program. Meridian Bank is introducing a 100% Financing, CRA Program for First Time Homebuyers. This is a 30 year fixed rate,  with NO mortgage insurance.  Your income can be up to $84,320. Minimum borrower contribution of $1,000. Rates can change often so make sure you give us a call and check in with Meridian on the current rate.
We haven't seen 100% financing in well over 10 years, let alone for 1st time home buyers.  Check the attached flyer and contact me with any interest in finding out more about this new program.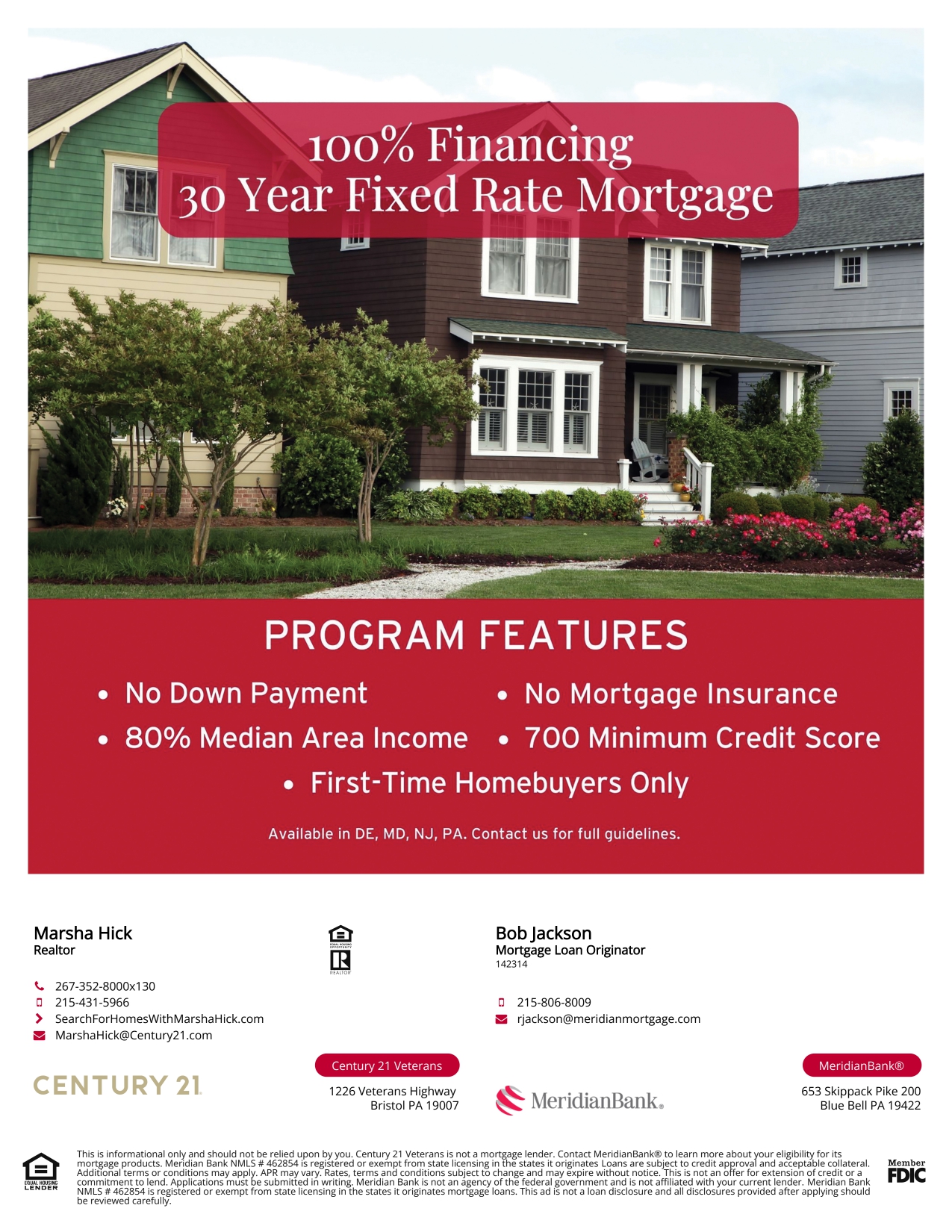 The Real Estate market is starting to change and the CRA Program is a perfect example.