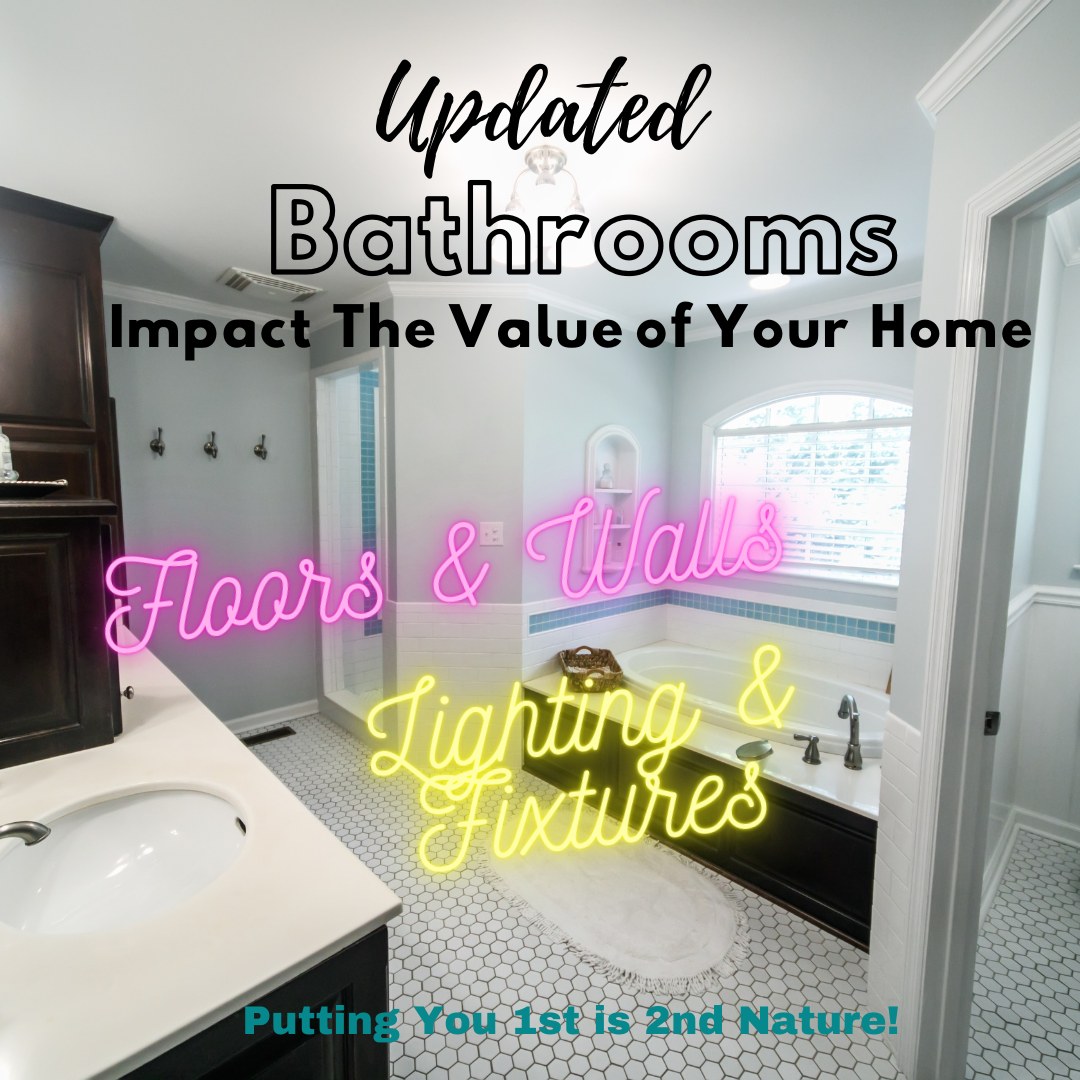 Remodeling your bathroom is a great way to increase the value of your home and improve your quality of life.  As a realtor, I highly recommend updating your bathroom if you're planning to sell your home in the near future. Here are some tips for remodeling your bathroom on a budget:
Update the Fixtures: When remodeling your bathroom, focus on the essentials.  Such as a new toilet, shower/tub, and sink. These are the most important features that will have the biggest impact on your home's value.
Add New Lighting: Lighting is an important element in any bathroom. Updating your fixtures can make a big difference. Consider adding new sconces, a statement pendant light, or  recessed lighting.  Even just updating the bulbs in your existing fixtures.
Paint the walls: A fresh coat of paint can do wonders for any room. The bathroom is no exception. Choose a light, neutral color that will appeal to a wide range of buyers.
Replace outdated hardware: Replacing outdated hardware, such as faucets and drawer pulls. Certainly can make your bathroom look more modern and updated.
Install A New Vanity: Storage is always a plus in any bathroom. A new vanity with built-in storage. Installing floating shelves also adds storage..
Upgrade the flooring: New flooring can add value to your bathroom and make it look more modern. Consider materials like ceramic or porcelain tiles, or even luxury vinyl planks.
Don't forget the small details: Little details like new towels, a decorative mirror, or a fresh plant can add a lot of character to your bathroom.  Without breaking the bank.
By focusing on these key elements, you can give your bathroom a much-needed update without spending a fortune. Remember, a well-designed and updated bathroom can be a major selling point for potential buyers, so it's well worth the investment.